Good day! Pants and I, after much deliberation, decided to attend what was to be the last day of the Renaissance Pleasure Faire. It was between this and a hike in the woods. Either choice we would encounter 97 degree heat while walking for miles. In such circumstances, we decided we'd rather browse for goblets and ringbelts while eating ice cream. As a result we made the pilgrimage to the Faire in Irwindale (a perfect name for the town hosting the fair—a dork's name.) with all the necessary accoutrements to fight off the scorching heat. The pictures say more than any anything.
CLICK HERE FOR THE FULL EXPOSEE!
Fare thee well; I must away!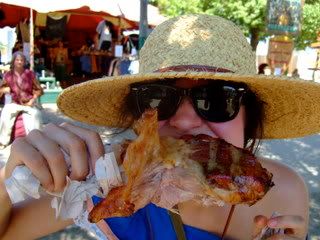 Nancy with Giant Turkey Leg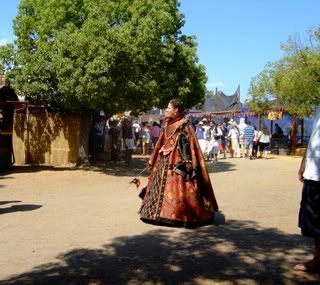 Fuckin' Maiden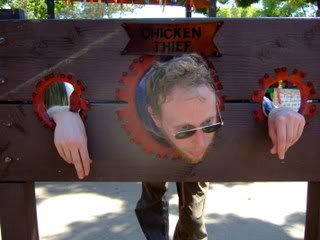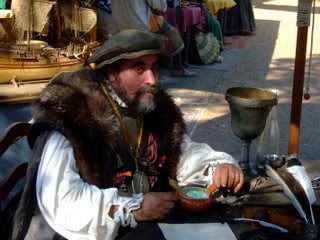 Nobleman with ice cream
These Wenches were singing "I would walk 500 Miles" by The Proclaimers. The chorus was sung hand-up church style