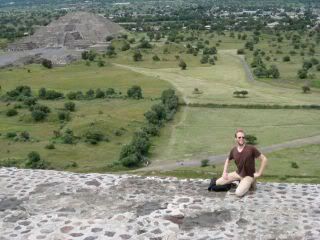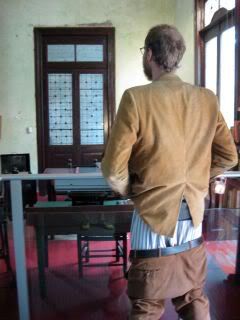 Pants and I had gone to Mexico City recently.
Mexico City was fantastic. I was amazed by the sheer density of the place. Sometimes I felt as if I was in an endless sea of merchants who were selling everything from quesadillas to plastic sombreros for the tip of your pencil. It made me claustrophobic some of the time, but I would down a blue tortilla quesadilla and everything would be peachy again.
Mexico City wasn't short on rotting architecture. The decay came uniformly in lime greens, pinks, and aqua-blues. Many buildings were even sinking into the ground. The Spanish built the city over a drained swamp, which is the equivalent of building a house on a giant marshmellow. They also literally built on top of Aztec structures to make sure they were sufficiently evil. In the Zocalo (the city center where the president hangs out for special events) you can see these structures through plate glass on the ground, which is surreal and sad at the same time.
The food, of course, was amazing. I was especially taken by said blue corn tortilla fare (the tortilla is literally blue as opposed to the green, white, and red colors of the flag as I had expected). In FACT, there was not one merchant that sold a bad morsel of food anywhere.
They had that shit down
—except in Cancun. That's because they make the food as American as possible so the tourists don't get overwhelmed and confused.
I was also struck by the abject poverty of many families trying to get by. It was not uncommon to see an Indian lady begging with two children sleeping next to her on the pavement. It's pretty clear the government has NO social programs for indigenous people, which is why it was common to see mass protests in the streets by hundreds of dancing, naked Indians as traffic whizzed by.
My main highlights included the Leon Trotsky house, replete with bullet holes which were made during the first attempt on his life. His personal items were also on display as if a day hadn't passed. I also enjoyed Xochimilco, the last vestige of the lake that became the building site of Mexico City, and, how could I forget, the pyramids made by a culture that PREDATED the Aztecs by at least a few hundred years! They built the structures according to the sun's seasonal positions which made it quite mind-blowing as if the things themselves weren't impressive enough. We climbed to the top and of course the first thing I did was carve "Nancy + Max 4 ever" on a stone. I really wanted to carve "Legalize it" but I knew that wasn't particularly romantic. OK, just kidding. We took obligatory "we conquered this thing" pictures instead and left some trash behind for good measure.
Finally, Mex. City's Anthropology museum had an amazing collection of pre-Hispanic art.
Beautiful artifacts aside, the Mayans and Aztecs did not seem to be the nicest of people. There were TONS of sculptures of evil snakes, people being eaten by snakes, or sleeping in snakes. And there was no shortage of skulls with googley eyes either. I wouldn't want to run into a Mayan in a dark alley for sure.
Overall, It was a great experience and I can't encourage you enough to go someday. And I didn't even get kidnapped!
Enough of my yammering, here's more pics....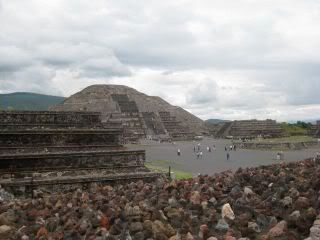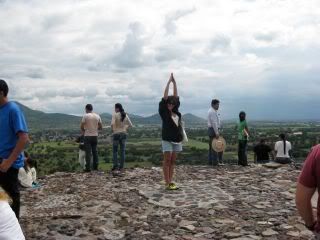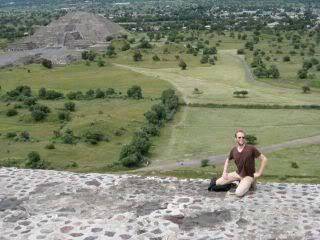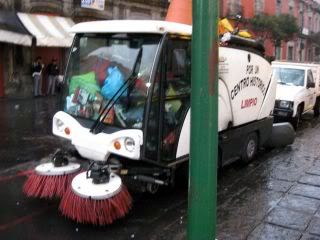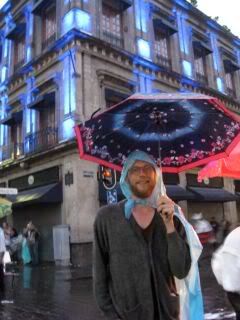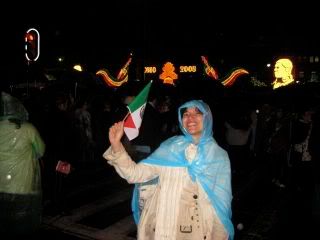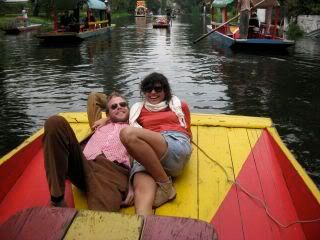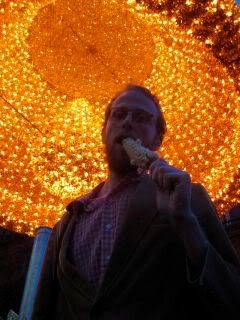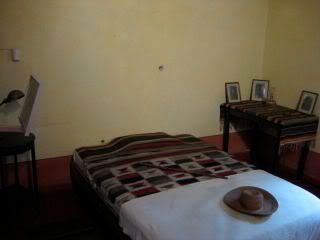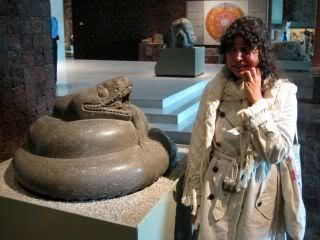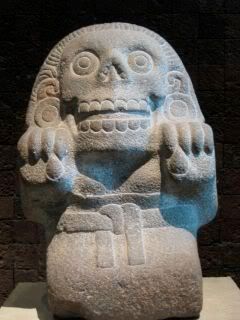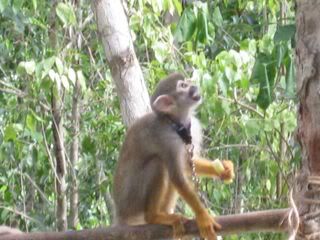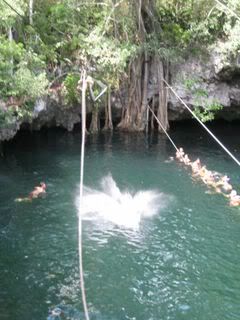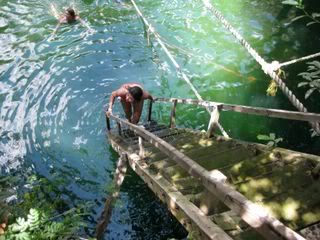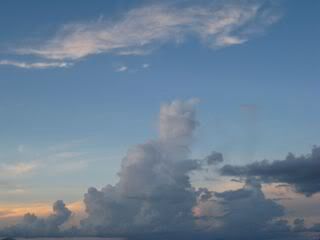 Happy cloud ending!