BODY DOUBLE (1984): Go See it!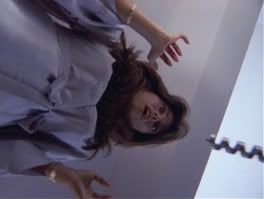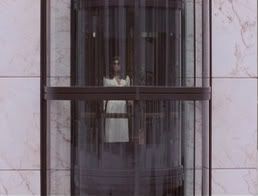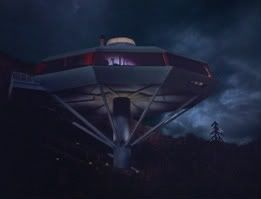 Every artist responds to his/her critics, or the past,
with
the work. These reactions are so deeply embedded that its usually ignored entirely. But when the artist is especially harried by particular criticisms he/she will kickback something so focused and angry it's as if the piece is saying: "You asked for it, motherfucker!"—a la Kippenberger. Brian De Palma's
Body Double
(1984) is a perfect case in point.
Tired of being accused as a Hitchcock rapist, De Palma goes balls out and beats the Hitchcock horse until it cries for mammy. The film, heavily borrowing from
Vertigo
,
Dial M for Murder
, and
Rear Window
, takes a pot-pourri of Hitchcockian tropes and put them in a blender with the plot and technical ploys of a B-Slasher flick.
I had caught snippets of this film when I was very little on the now defunkt Z Channel (the world's first cable station) and when I decided to rent this I just thought it was going to be a nostalgic dalliance, a little retreat to 1980s Los Angeles. But I was pleasantly surprised with a lot more. DePalm deconstructs DePalma to such a degree you can almost feel him tatoo "GET IT!!!?" on your brain. This is not to say that it was annoying because he lets the medicine go down with beautiful photography, classic L.A. backdrops, and silly plot devices and twists worthy of a $4 budget horror film. De Palma seems to say that it's all in good fun and if you don't feel it, then you're at the wrong party.
At the film's beginning, failed character actor Jake Scully, the claustrophobic protagonist (to Hitchcock's acrophobic Jimmy Stewart in
Vertigo
) gets fired from a B-movie vampire film because of his phobia. It's only until he 're-creates' a new situation of being below ground, 'outside' the film world, that he gets the part on the vampire film again. It is here DePalma creates the perfect metaphor for his working process in relation to his idols.
Watch this. It's a hoot. Also, please Watch DePalms's late 60s film "Hi, Mom!", starring a very young Robert DeNiro. It takes a piss out of cinema verite via black panthers and porn.