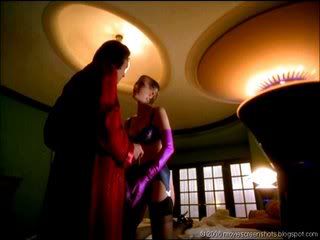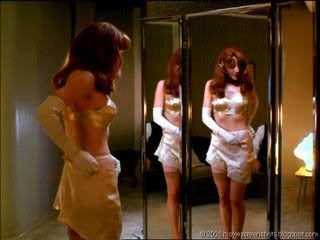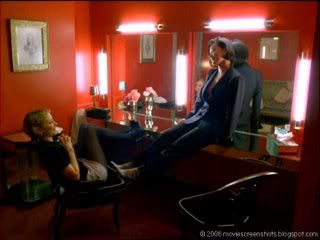 No, the title of this posting is not a desperate pun. Well, actually it is, but it's NOT entirely out of place.
I just watched
Donald Cammell
's last film,
Wild Side
(1995), which was "completed" shortly before his suicide in 1996. The film was originally re-cut without Cammell's permission by his producers, hence the quotes. The version Cammell had intended has since been restored. When it originally came out, in its inferior version, it came and went and was widely panned by critics. Maybe in reaction to the butchering of his film, Cammell took his own life—but not immediately. His wife later wrote that he asked her to hold a mirror up to him so he could watch himself die.
This anecdote, like the title of this posting, is not entirely gratuitous either as
Wild Side
seemed especially preoccupied with power, death, money, sex, and fetish, especially of the foot sort. These themes, among others not mentioned or not even perceived yet due to a fetus-stage processing of this film, are deftly woven together, giving the narrative a languid sensation. This is strange because the film is basically a caper/suspense drama. I would think this is an oil and water type thing, but it really worked!
Like Cammell's earlier film, ">Performance (1968), wherein Mick Jagger played a rock star slash mafioso, this film took these themes and explored them in a rather poetic and unconventional way.
The camera work isn't spellbinding, and the story itself, or the plot, isn't what drives this film. On the surface this flick looks like any B level fare you might expect on Showtime at 3am, but it's remarkable for subtle reasons I cannot describe. In fact, it would be better described by a fire hydrant at this point as I can't be succinct for shit.
Just watch this at some point, at least for the pulchritude and chemistry between Anne Heche and Joan Chen. Vavoom!