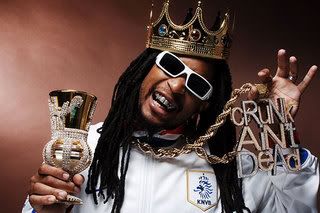 I know this is the wrong 'Lil, but John is more fun to look at.

Put Some Keys On That—'Lil Wayne
'Lil Wayne is completely improvising here. You can hear him laugh at himself for pulling it off. Wayne is as talented as John is ugly.

*Disappointed by the paltry download numbers for Lora Logic. In the words of Pants' mother: "You don't know what good is!".