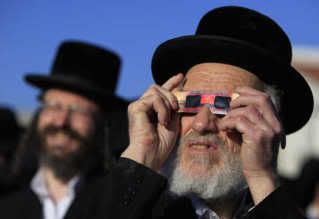 As observant Jews prepare for the beginning of the eight-day Passover celebration Wednesday night, some will pause this morning to recite the least frequently spoken prayer in Judaism.

It is a ritual that comes around only once every 28 years, one that commemorates the sun's return to the place in the firmament where, according to the Book of Genesis, God created it on the fourth day.

This year's confluence of Passover and the sun's commemoration is particularly rare - marking only the 12th occurrence in the 5,769-year-old Jewish calendar.