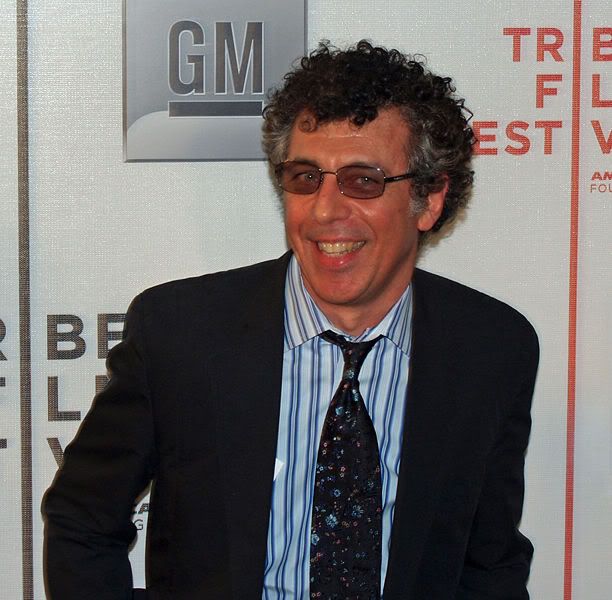 He looks A LOT like Elliot Gould, no?
I wandered into Skylight Books looking for yet another birthday gift. I was loitering in the philosophy section, thumbing through a Seneca book (I know, I'm SO cultured), when I identified Eric Bagosian's trademark cadence, urgent and dry, up by the cashier. It was the second time I've seen him. The last time was at a Polish diner in NYC where he was finishing off a plate of Perogis with (presumably) his young son
in 2003.
He was being interviewed by someone and was asked if he keeps a 9-5 schedule for his writing. He said he only writes in the morning after "chugging some coffee", and barely can get anything done after that. He said that any writer "who says keeps an 8 hour schedule is lying.". Well, writers? Are you gonna step to this?
If you don't know who is, he is perhaps best known as the lead in Oliver Stone's
Talk Radio
(1988) and Woody Allen's
Deconstructing Harry
. Nowadays, he writes mostly——I think. Oh and he surprisingly (why this is surprising is anyone's guess) had on very fashionable sneakers colored black and lime green.