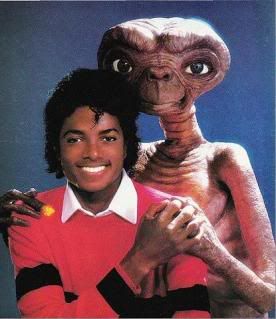 One Day in Your Life——Michael Jackson
The roller coaster ride is finally over. Good night sweet prince.
I was at LACMA today about to see the Koons sculpture,
Michael and Bubbles
, when we ran into a trio of gay men who were busily texting about the news. They said they found out about his death in front the sculpture, just as they were 'talking smack' about him. "We thought we killed him!", they said.
"When they do MJ's autopsy, do you think they'll find Tinkerbell inside?"
-Michael Ian Black on Twitter