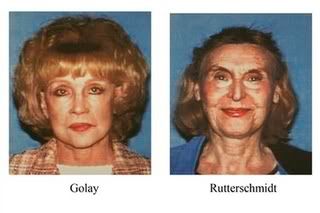 In maybe one of the most fascinating news stories in recent memory, the final chapter has been closed. The Los Angeles judge and jury sent two old ladies, both in their 70s, to prison for the rest of their little old lives.
They befriended homeless men under the pretense of offering them financial help. Once taking life insurance policies on them, they killed them in dark alleys made to look like hit and run accidents. They got away with the first one, but the fuzz busted them the second time.
Despite the fact that they're bad apples, I can't help but have a fascination with bad grandmas.