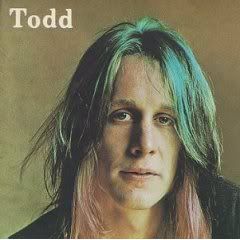 I heart this man today.
Oh my God I LOVE this song. From that woozy organ opening, to that Motown-ish swing, to that Beach Boys-y overtone of making something sound casual and rigorous at the same time. It's sweet, but not too much. And the
lyrics
sum up how I feel today pretty much exactly.

Real Man——Todd Rundgren